SCUBA FORCE  Drysuits
SCUBA FORCE drysuits are as unique as our customers.
Build your diving experience the way you want it. With numerous options tailored to your needs and demands. Thousands of divers around the world appreciate the uniqueness and the standard of excellence of their SCUBA FORCE equipment. As a proud supplier of rescue workers, police departments, special operations units, and the military, we incorporate the feedback of people relying daily on SCUBA FORCE drysuits. This makes us one of the largest drysuit manufacturers in Europe.
---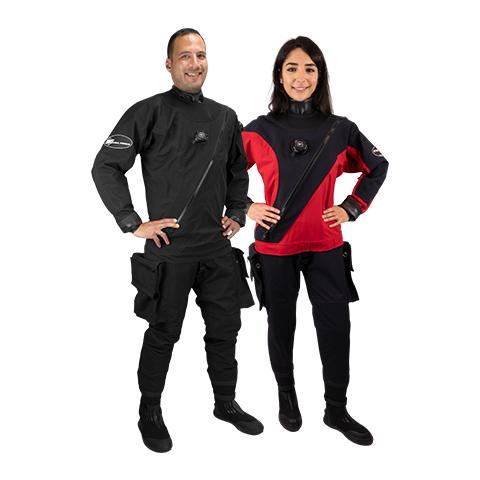 Explorer NST
No Stitch Technology The Future Begins Today!
After more than three years of developmental work and in cooperation with a high-tech machinery company from Germany, we are now very proud to introduce the SCUBA FORCE No Stitch Technology drysuit.
---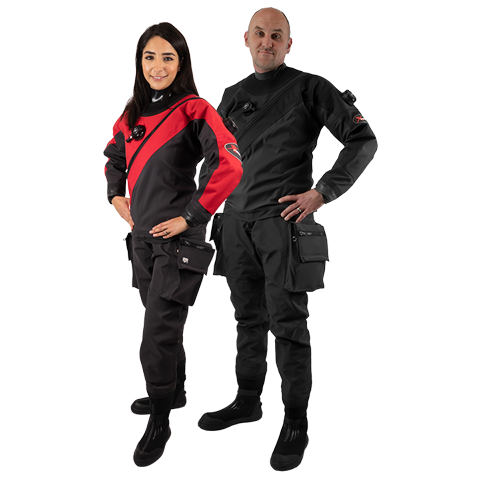 Xpedition
A new dimension in dry diving.
Agility meets durability.
In cooperation with our material supplier, Fothergill Polycom, we have developed a dry suit that sets new standards. Fothergill's newest, innovative TYGATEX® material combines two of the most important factors for a dry suit: agility and durability. 
With the new Xpedition we adhere to our motto: Hightech Made In Europe
---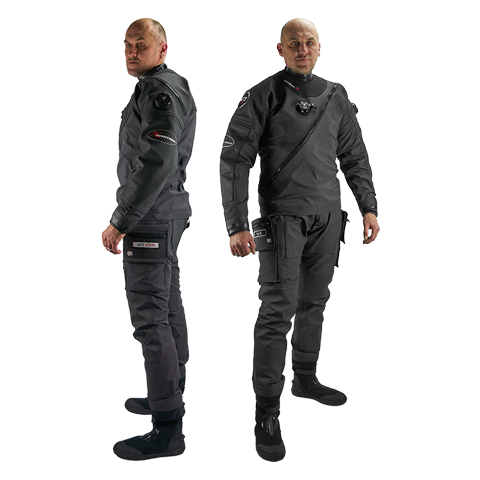 Xpedition SE
Maximum protection for maximum flexibility!
We are proud to present the next generation of protection and agility in dry diving - the SCUBA FORCE Xpedition SE.
---